Dr Bela Horvath
Dermatologist, Cosmetic Doctor, Medical Director of MelanomaMobil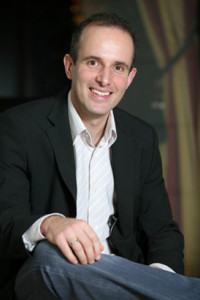 After graduating in 1998 at Semmelweis Medical University, Budapest, Dr Bela worked in the National Institute of Oncology's Dermatology department. Here he witnessed the unstoppable progression of the late diagnosed melanoma skin cancer compared to the simplicity of mole checks and early diagnosis. In 2004 he completed his qualification as a specialist of Dermatology with an excellent degree.
In 2005 he established the MelanomaMobil clinic based on a unique methodology that compares each and every mole of the patients resulting in the most accurate mole screening service available. The clinic has ten screening locations in Hungary and two in London.
By the end of 2018 we have completed over 85,000 screenings and saved hundreds of lives, thanks for our methodology.
Dr Bela also the Medical Director of The Hogarth MediSpa where he runs a successful facial aesthetic practice.
GMC: 7083747
Availability:
The Hogarth MediSpa (W4 2NW): rest of the weekdays and Saturday morning